Graphics
Hubert Schmalix (Graz 1952)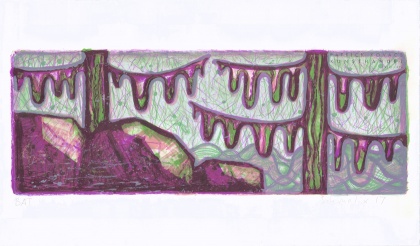 1952
Born in Graz, Austria
1971-1976
Studied at the Academy of Fine Arts, Vienna with Professor Max Melcher
1983
First longer stay in the Philippines
1986/87
Visiting Professor at the Academy of Applied Arts, Vienna
1987
Moved to Los Angeles
1992-2005
Visiting Professor at the UCLA University of California, Los Angeles
1999-2006
Professorship at the Academy of Fine Arts, Vienna
2005
Teaching Artist at the International Summer Academy of Fine Arts, Salzburg


Hubert Schmalix lives and works in Los Angeles and Vienna.


"Die generelle Aufgabe der Kunst ist es, etwas neu zu sehen und gewohnte Sichtweisen zu verändern."
Hubert Schmalix


Selected literature:
Ingried Brugger (Hg.)/Florian Steininger (Hg.), Schmalix (Kat. Ausst., Bank Austria Kunstforum Wien, Wien 6. Mai - 12. Juli 2015), Berlin 2015.

Christa Steinle (Hg.), (SCHMALIX) (Kat. Ausst., Neue Galerie Graz am Landesmuseum Joanneum, Graz 10. Februar - 15.April 2007), Ostfildern 2007.